Initiatives of
Restaurants and Stores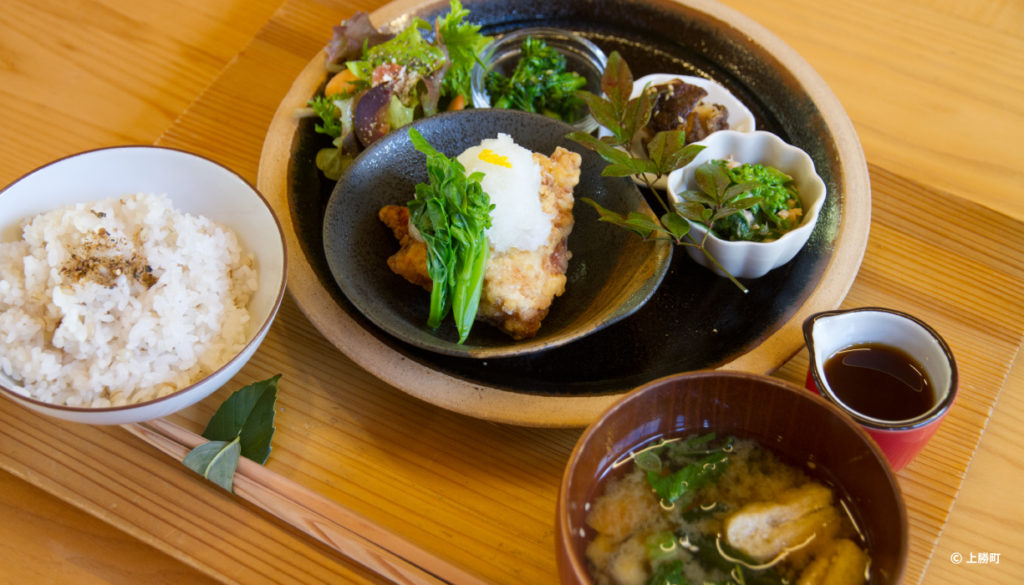 Cafe polestar emerged as a cafe where you can feel Kamikatsu with all five senses.
This cafe, where the ​​zero waste concept can be felt naturally, is visited not just by residents of Kamikatsu-cho but also by people from all over Japan and worldwide.
Disposable items such as hand towels and straws are provided only to those who absolutely need them. As much as possible, ingredients are produced in the town, and care is taken to prevent garbage being created from purchases. In winter, a wood-burning stove that uses wood obtained in the town keeps the store warm and minimizes energy waste.
We also sell ingredients such as coffee beans, rice, and eggs, and other daily necessities such as detergent by weight; the number of people purchasing these items is increasing. Miscellaneous goods that are useful for zero waste at home are also popular items on sale.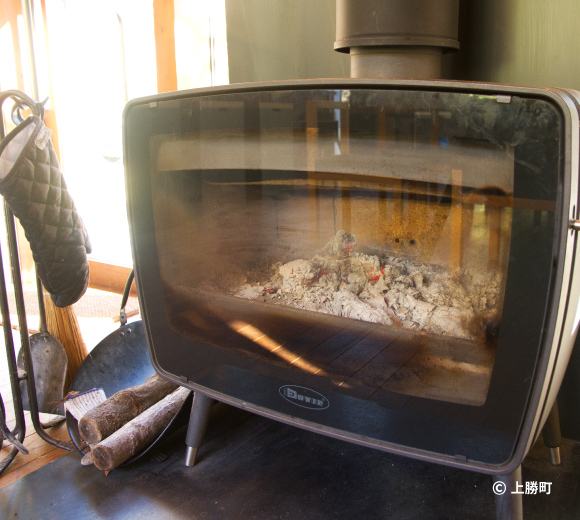 A wood-burning stove is used that warms the inside of the store. Timber from forest-thinning obtained in the town is used as fuel. We also strive to minimize energy waste.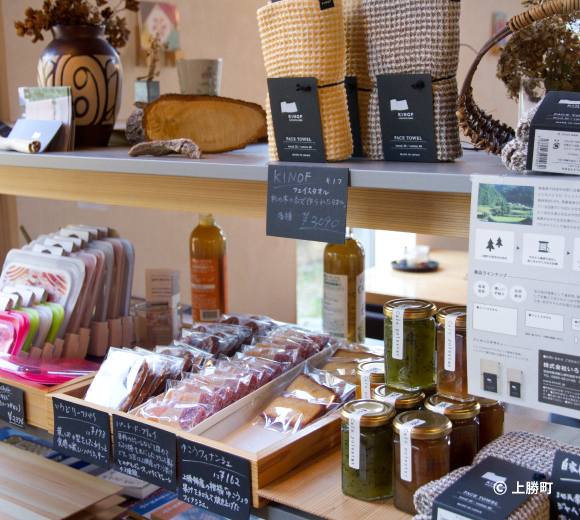 Baked goods made at the store and miscellaneous goods useful for zero waste are popular as souvenirs.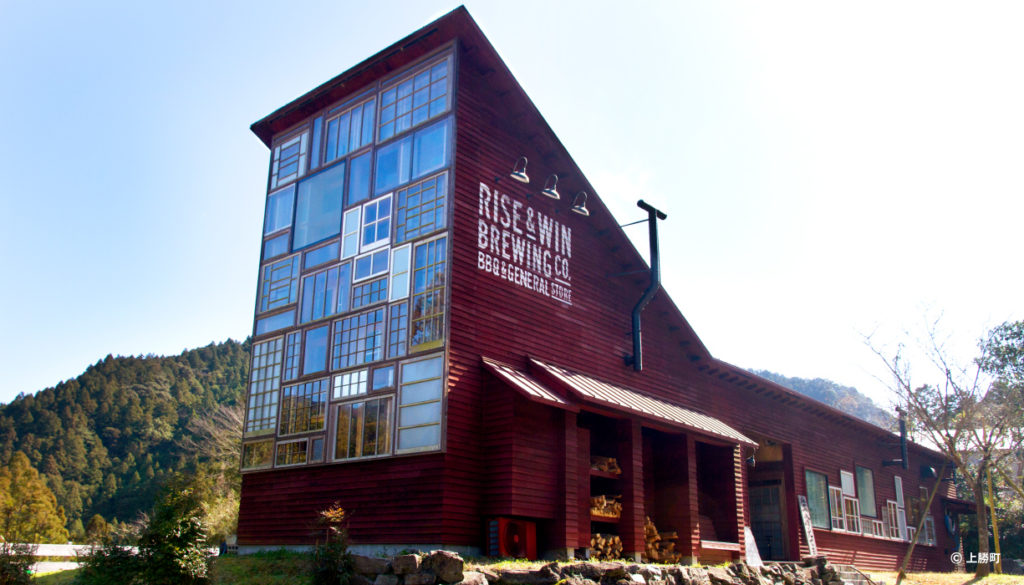 RISE & WIN Brewing Co. BBQ & General Store is a craft beer store that encourages visitors to understand and become familiar with the concept of zero waste in an enticing way. The building uses waste materials from Kamikatsu-cho. We sell beer and souvenirs by weight and also sell eco-friendly products.
We have also started workshops for making daily necessities using naturally-derived materials for people to get more easily involved in ethical and sustainable living. The workshops are also popular with women who do not drink beer.
In the future, we will start undertaking initiatives to reduce food loss by posting notices of the amount of raw garbage in the store to further promote zero waste.
"I want visitors at the store to go home knowing something new that they did not know before." We will continue to aim for zero waste that can be achieved at the store.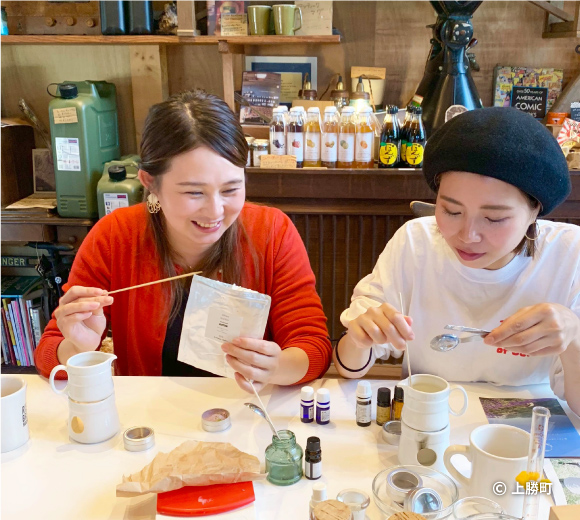 A workshop for making daily necessities using naturally-derived materials. Making things that are gentle to both people and the environment is popular with women.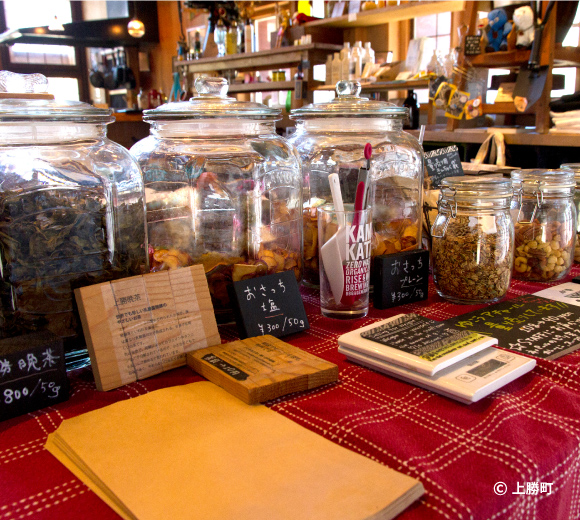 Nuts, snacks, and Awa-bancha tea from Kamikatsu-cho are sold by weight in the store. Beer can also be purchased by weight.
A direct produce market selling vegetables, fruits, and processed goods in Kamikatsu-cho. Ikkyu Chaya was the first store in town to charge for plastic shopping bags. We rent out bags for personal use (rental bags for personal use) to local residents and regular customers. We also produce and sell Ikkyu Chaya original bags for personal use.
We are working toward developing initiatives for various environmental issues at Tsukigatani Onsen, a hub where people from inside and outside the town gather and exchange ideas. The onsen (hot springs) are heated with a chip boiler that uses timber from forest-thinning. Garbage is sorted into more than 20 categories and raw garbage is composted in-house. The restaurant has acquired zero waste certification and is also registered as a Tokushima No Food Loss Cooperating Store that eliminates food loss.
Yuttari Jiden Chaya is only open on the weekends. The menu includes soba and udon made from dried noodles to prevent food loss. Bancha, a specialty of Kamikatsu-cho, is powdered and kneaded into the Bancha soba to make our number one recommended noodle. Kamikatsu is also excellent. The building was built by local residents who volunteered to cut trees in the mountains. The hot water that is boiled with firewood is used not only for footbaths but also for floor heating.
An Italian restaurant renovated from an old farmhouse. At Ristorante Pertornare, we sell our specialty products such as pasta, bread, prosciutto, cheese, oil, and vinegar by weight. Dressing, in particular, is a popular product applied to homemade food items. It allows you to enjoy the taste of delicacies served at the store. We can sell by weight even outside business hours if a staff member is present.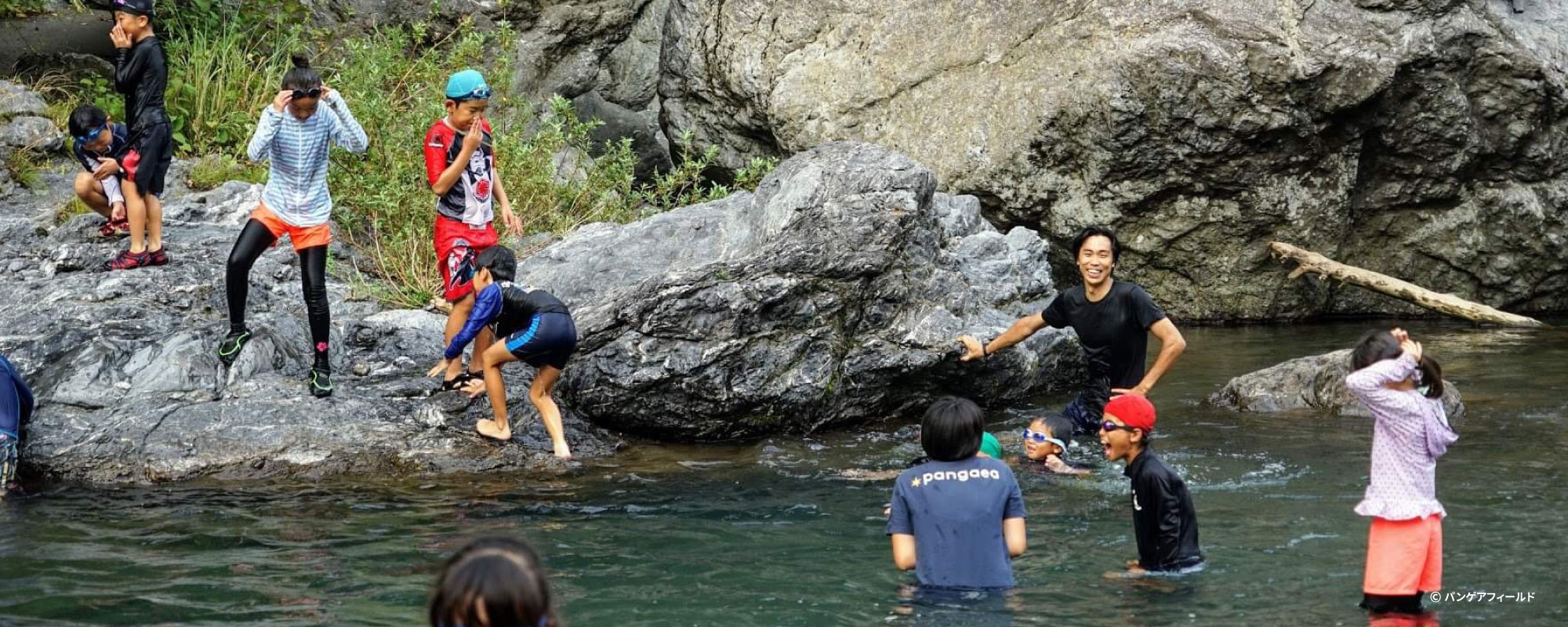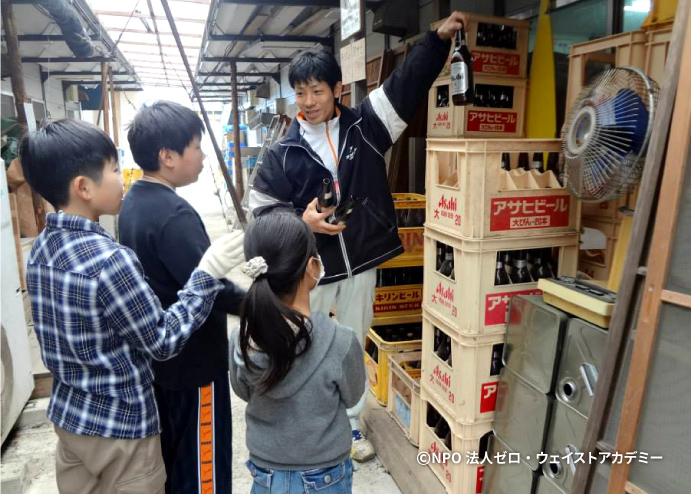 Zero Waste Academy is an NPO established in 2005 to promote the zero waste movement. It has been involved in planning and implementing measures in collaboration with the local town government, and has played a key role in the zero waste movement. In conjunction with the target year for the Zero Waste Declaration of 2020, we will review our business and restart as an organization that leads to the revision of the law and activities to shift waste disposal away from incinerators.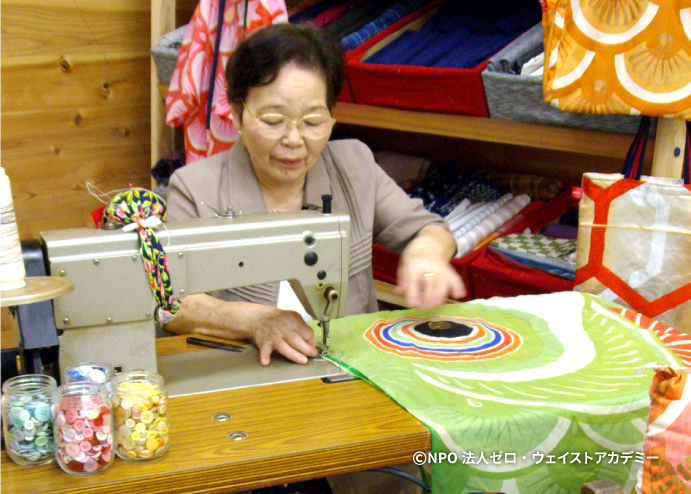 KuruKuru Kobo, a senior citizens preventative care activity center, is located in Hidamari. Mainly focused on the town's senior citizens, they make products using old cloth. The most popular item is the colorful custom-made koinobori (carp streamer) jacket. We also rent reusable tableware for people inside and outside the town, contributing to reduced use of disposable containers at events.
The limited liability company "pangaea" operates a campsite, holding "zero camp" twice a year for elementary school students to experience zero waste. A program to create a game from scratch and enjoy it in nature while learning about garbage sorting and recycling. We hope that the experiences children have at "zero camp," where they generate their own forms of play, will help them make appropriate future choices in regard to the environment.
Kamikatsu Kaitakudan creates fun by cultivating surrounding forests and abandoned cultivated land using a 300-year-old farm house as its base. Glamping BaseCamp is an accommodation facility where you can experience the traditional lifestyle of using firewood. Enjoy cocktails and meals made with local food materials at Bar IRORI, a renovated old farm house.
Kamikatsu Kayabuki School is held at Kayabuki Minka Yaeji Hananotei (an old farmhouse with a thatched roof). You can experience the old-fashioned zero-waste lifestyle, such as thatched roofs restored by local volunteers, hearth-baked amego (a type of trout), rice cooked in a kamado (stove), and daily utensils made from natural materials. In addition, the terraced rice paddies that can be viewed from Hananotei soothe everyone's hearts.
KINOF is a new business born from Leaf business Irodori. Man-made cedar forests have been left to decline all across Japan, and the management of these forests has become a problem nationwide. Using cloth made of wood fibers from cedar timber felled in forest-thinning in Kamikatsu-cho, we commercialize and sell towels etc. This initiative contributes to forest management. The packaging is designed to be easily separated, and we are currently verifying how quickly the product will decompose in soil.